Chehalem Valley Innovation Accelerator Leadership Team
Carr Biggerstaff – Chief Wrangler

It takes a Renaissance strategy-technology-marketing-operations-winemaker type to wrangle the resources & people responsible for the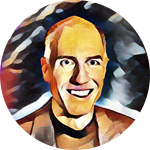 Chehalem Valley Innovation Accelerator at this moment of such dynamic change in Oregon.
Carr has extensive experience in companies of all sizes & stages – public & private – from start-ups and IPOs, to turnarounds. He has held a variety of executive positions in sales & marketing, business development & investment, and information technology – in industries ranging from agribusiness to hi-tech manufacturing, music downloads to cybersecurity. When not chasing technology, Carr makes wine – and after a decade in the local wine industry, he's found his niche as a vermouth maker.
(Carr's LinkedIn Profile)
Nichole Drew
Nichole has a passion for people with a purpose of helping individuals and teams shine.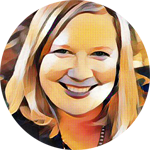 Nichole is a seasoned HR professional who currently leads the Human Resources function for George Fox University. Nichole's top strengths are futuristic and arranger which equip her to dream of a future and arrange people and structure to move toward that future. Her experience creating an employment brand, building employment culture and solving complex people problems would be an asset to any small business or entrepreneur's tool belt. Raising her young family in Newberg is truly a joy and Nichole is excited to be a part of helping businesses be successful in this area.
Alvin Elbert
Alvin's motto might be something like "never quit, just fix the process." Alvin's first job in manufacturing was a bust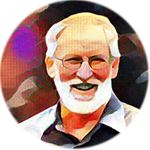 because he didn't have the skills to succeed. So, he started his own company (A.R.E. Manufacturing) and created the training programs and processes necessary to make sure his employees are the best at advanced manufacturing – an OMEP award-winning training program. Providing manufacturing internships for youth for over 30 years, Alvin determined that the best way to have great employees is to hire newbies and invest in them. When not leading A.R.E or trying to play golf, Alvin enjoys mountaineering, his family, and helping youth however he can.
Tonna Farrar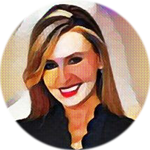 150 years ago, Tonna would have been a famous cowgirl/peace officer/ territorial judge, probably someplace in the thick of the wild west like Kansas or Missouri (which is where she hails from). An experienced equestrian, Tonna grew up helping in the family veterinary business before focusing her sights on a law degree. After entering law practice, Tonna moved west (naturally) to practice law in the areas of insurance, consumer litigation, equine law, wine industry, and transactional and corporate matters. Her home office is in Newberg, Oregon and she maintains offices in California and Arizona – ranging wide across the West.
Ed Godshalk

Ed is the person you want on the desert island when all you have is a week's worth of frozen meals and a whole lot of electronics gear, including a radio transmission tower.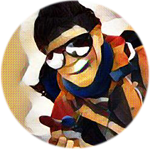 Give Ed a few hours and he'll have assembled a microwave for cooking the food. Give him a couple of days and he will have built a megawatt RF tower that can broadcast your help signal around the world!
Ed enjoys inventing and developing enabling technology, components, and systems in the field of RF and microwaves. Over the last 30 years, he's developed components and measurement tools at microwave and millimeter frequencies and been awarded numerous patents. Ed's passion remains being a part of a team that makes meaningful contributions to society.
(Ed's LinkedIn Profile)
Bob Harder
As a creator, Bob has a vision equal to none other. We refer to him as the "knowledge enterprise architect."  In 1988, he started the Engineering program at George Fox University and has turned it into a powerhouse that includes mechanical, civil, electrical, and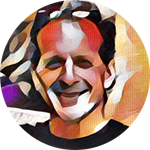 computer engineering, computer science, and mathematics and applied science. What makes Dean Harder great is his tireless efforts to broker partnerships between industry and students, creating teams that solve problems ranging from severe burn treatment to high-tech applications for agriculture. Businesses of all sizes benefit from the leverage that the GFU students provide and the students graduate with sophisticated industry experience.
Bob's research interests are broad and range from combustion, energy systems and biomedical devices, to tribology and agricultural technologies – but only when you can tear him away from his desire to create success.  His latest idea just opened: a 16,000 sq ft maker-space on the George Fox campus. His plan is to make it easier for everyone to invent, make and create.
(Bob's LinkedIn Profile)
Julie Marshall – Advisory Board Chair

Tenacious and formidable, Julie is a driving force behind the Accelerator and the Chair of our leadership team. A native of Chehalem Valley, Julie's passion is to better the community and the Accelerator is her latest project.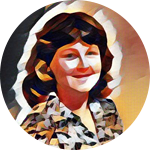 Fresh out of the University of Oregon, Julie helped establish a genetics laboratory at the Oregon Graduate Institute. And, knowing how important it is to raise community, she took time off to raise her children before returning to the workforce at A-dec, the largest dental equipment manufacturer in the nation. Scientist-turned marketing professional, Julie focuses on brand strategy, market research, end-user product development, and salesforce training – publishing journal articles, technical documents and catalogs, case studies, and other research. Like the at-home-mom/scientist/marketing guru that she is, no challenge is more fun for her than bringing up the Accelerator.
(Julie's LinkedIn Profile)
Jeremy Moody

Early in his life journey, Jeremy became the figure-it-out-guy. It's fun, helpful, and a great way to make a living.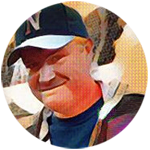 Though his business focuses on providing bookkeeping services to local businesses, Jeremy goes a step further and helps his customers solve problems, improve processes, and  plan ahead for success. And what amplifies Jeremy's passion for figuring things out with his customers and coworkers is delving into different industries and business models – and figuring them out. His other passion is family and community. A lifelong Newberg resident, Jeremy enjoys his three boys activities and being involved in various community organizations.
Miles Oliviera

Some people are just wired to help solve problems. Miles is one of those people. Whether working with enterprise customers or small businesses, Miles believes the best part of his job is helping them build scalable tools to fit their ideal process.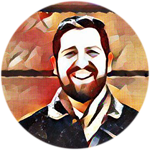 Miles knows a lot about ERP software and the complex business functions that his products support. But he's also a creative guy who's into writing, editing, social media, and… farming? What? Yep. Miles's dirty fingernails from the family farm and his drive to create solutions to complex problems make him a perfect fit for helping startups succeed here in the mid-Willamette Valley region.
(Mile's LinkedIn Profile)
Doug Rux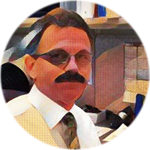 The Mr. Wizard of economic development, Doug knows his stuff, can explain it to anyone, and has the same patient demeanor as Don Herbert. As Newberg's Community Development Director, Doug's focuses on providing the right environment for commercial and industrial businesses of all sizes to thrive. He takes a regional, collaborative approach and is highly respected throughout the state. Doug is a master engineer, managing large numbers of processes and programs necessary to build a balanced community – truly the conjurer of good things.
Jock Schlowalter

Jock loves the creative process. Whether that's building a company, creating a software vision, or helping his two teenagers with a project out in the garage, he feels the fun is in the creating, but also in seeing the results.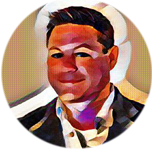 An experienced chief executive officer with a demonstrated history of success in information technology and software services (SaaS) industry. He founded two successful Internet based companies, growing them from bootstrap startups to multi-million enterprises. As a resident of Newberg, he hopes to leverage strong business development skills to help guide area startups with product development, operational processes, financing strategies, and brand building. His favorite bit of advice for startups is "Building a company is easy… Just never, never, ever run out of money!"