Growing Innovation & Technology in Chehalem Valley
The purpose of the Chehalem Valley Innovation Accelerator (ChehalemVIA) is to accelerate success for tech-based, entrepreneurial ventures. We provide:
Creative, connected workspace
Industry partnerships
Expert coaching & mentoring
Funding assistance
Help getting products & services to market – locally & globally
Whether you are a startup or an established business looking for offsite project incubation resources, ChehalemVIA's goal is to help bring your innovations to market in our local industries including: wine, agriculture, manufacturing, medicine and education. These industry segments are well-supported in Chehalem Valley with businesses willing to foster innovation and, more importantly, with the potential to purchase your products and services. As a distributed accelerator, if our facilities don't meet your needs, we can help you find other local resources and makerspaces to achieve your goals.
Come visit our facility, tour the community and experience the unique opportunity available to your startup here in the Chehalem Valley. You will have access to local mentors in the agriculture, manufacturing, education and medical technology industries, as well as to advisors who can help assure that your business plan, funding and implementation are following best practices for success.
LOCATION & FACILITIES
In the short-term, the Accelerator is housed in the Chehalem Parks and Recreation District administrative facilities in Newberg, Oregon. There are two accelerator pods with breakout rooms for meetings, collaborative discussions and ideation. Fully-wired with high-speed internet, each pod can comfortably accommodate 6-8 people, 1-3 tenant teams.
RESOURCES
The Accelerator partners with businesses, education centers, and other support organizations, with a focus on local industries including manufacturing, high-value agriculture, and medical-dental. A Board of Advisors with broad experience provides expert coaching and mentoring. Assistance is available to help identify funding sources.
CANDIDATES FOR TENANCY
Individuals and businesses inside and outside of the community are eligible to apply for work-space and other resources in the Accelerator. Upon successfully "graduating" from the Accelerator, we ask that tenants support the local economy and locate their businesses in Chehalem Valley for at least 2-3 years, enjoying our community's support.
ABOUT THE CHEHALEM VALLEY ACCELERATOR
About the Accelerator
The Accelerator is sponsored by the Chehalem Valley Chamber of Commerce, and is a non-profit organization. ChehalemVIA's mission is to help entrepreneurs and businesses bridge the gap between ideas and implementation with a focus on leveraging technology, local industry resources and ready-made markets of customer prospects. This supports our community's goal to identify and support market-driven technology startups that fortify our vision for the Chehalem Valley of a vertically integrated and robust local economy.
Our partners include the Cities of Newberg & Dundee, George Fox University, Frontier Communications, Technology Association of Oregon, PIE (Portland Incubator Experience), Innovate Oregon, and dozens of local businesses.
Located in the heart of Willamette Valley and Oregon wine country, our idyllic setting is a bonus. Our priority is to help your business succeed.
ACCELERATOR & TENANT NEWS, EVENTS & MORE
ChehalemVIA & Tenant/Client News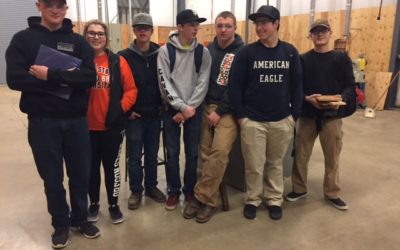 On January 25th, Yamhill County Commissioner Stan Primozich arranged a countywide tour for a global, hi-tech manufacturing company, hosted by ChehalemVIA, Innovate Yamhill County, multiple school districts and businesses.  The purpose was for to them to learn more...
read more
CLIENT/TENANT INFO
AriAscend joined the Chehalem Valley Innovation Accelerator in June, 2016.  They have partnered with Erath and Crawford-Beck Vineyards, and George Fox University to take their imaging, drone/rover, sensor, and data-analytics technologies into the vineyard to solve the hard problems in precision viticulture.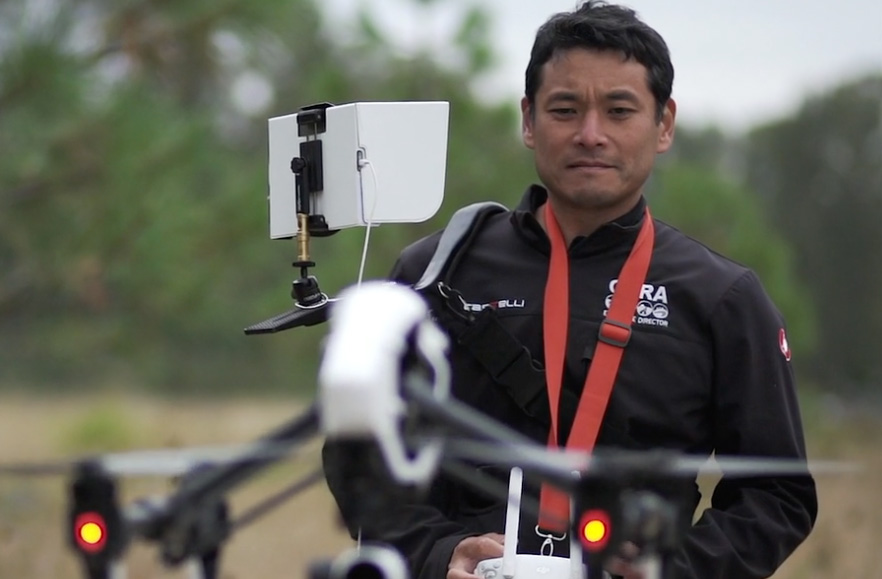 Fidgetech is a purposeful, supportive community for young adults on the autism spectrum to learn technologies, uncover interests and talents, develop technical skills, and achieve educational, work, or personal goals.  Their four programs – Explorer, Education, Portfolio Builder and Maker – are designed to help young men and women aspire to their personal technology and life goals: from exploring their passion to making a product, starting a business or getting a degree.

CLIENT/TENANT EVENTS
April 21, 2017 at George Fox University, 3:00-6:30pm
You may not know it, but the largest college at GFU is the College of Engineering.  Senior Design presentations will feature four groups giving a summary of their work with an industry partner over the past year – including a VineTech team. For those of you who can come earlier and would like to see the Accelerator, please let me know. Senior Design Presentations are from 3:30-4:30pm:
Edwards Holman Science Center (EHS) 102: Yamhill County Dept of Public Works, Centrex Construction, Engineering Ministries International, Cascade Steel
Edwards Holman Science Center (EHS) 125: GFU Physical Therapy, Water Purification System, NORPAC Foods, VineTech
Lemmons 15: VAC Group, Intel, Access Solutions Software & Hardware
Then we tour GFU's new 16K sq ft "maker-space" – the Klages Engineering Innovation Center – for the rest of the expo.
Please RSVP here.
June 25-29, 2017 AriAscend Presenting at CiscoLive!
Cisco Live's Innovation Talks provide a multi-faceted look at the challenges and potential of the latest innovations in key areas such as network technology, security, cloud and collaboration. For more information contact Kenji Sugahara at: kenji@ariascend.com / (503) 302-4935.
CHEHALEMVIA EVENTS
Tuesday, April 4, 2017 at the Chehalem the State Capitol
Join us for Rural Oregon Day at the State Library Building on the Capitol Mall, 250 Winter Street NE, Salem.  The accelerator and its tenants will be showcasing our efforts to bring technology-driven businesses to the valley.  Look for our table in the library (and for Kenji's drone flying over the mall!). More information is available on the Oregon Rural Development Council website.